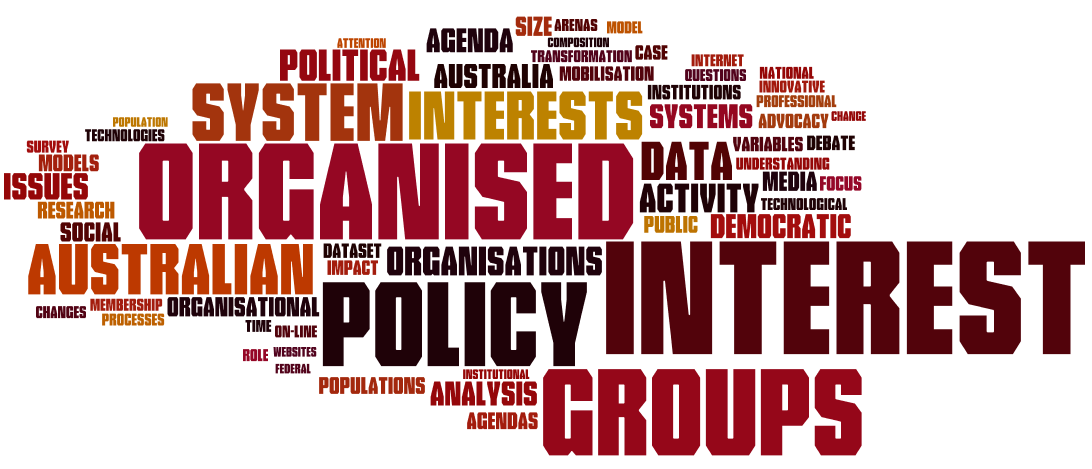 The Australian Interest Groups (AUS_IG) project provided the first quantitative data-driven assessment of the size, scope and operation of the Australian interest group system.
The project was funded by the Australian Research Council grant [DP140104097] to Professor Darren R. Halpin at the Australian National University. The project funding commenced in 2014 and finished in 2017.
On this site we catalogue the published outcomes of this project and provide one-stop access to the data sets that were produced. We hope this serves as a resource for current and future researchers of Australian interest groups, and comparative scholars.