Darren Halpin
Darren Halpin is Professor, and Head of the School of Sociology,

at the Research School of Social Sciences, the Australian National University. He is Co-editor of the journal Interest Groups and Advocacy and the Foundation Series Editor for the book series Interest Groups, Advocacy and Democracy (Palgrave, UK). Professor Halpin's research agenda examines interest groups in the policy process, with specific emphasis on the political representation provided by groups, the level of (and necessity for) internal democracy within groups, and in assessing group organizational development/capacity.
Darren has undertaken research in several country contexts, including Australia, the UK, Denmark and the US, and also has an interest in group advocacy at the international level. These themes are explored in his two recent books, Groups, Representation and Democracy (Manchester University Press) and The Organization of Political Interest Groups (Routledge). Along with Anthony Nownes (Tennessee) he contributed the Oxford Bibliographies in Political Science entry on US Interest Groups. He is co-convenor of the newly established Political Organisations and Participation section of the Australian Political Studies Association.
Bert Fraussen
Bert Fraussen is a Postdoctoral Fellow at the Research School of the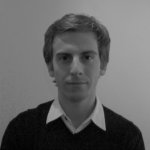 Social Sciences and Honorary Research Fellow at the Antwerp Centre for Institutions and Multilevel Politics (ACIM). His research focuses on interest groups and lobbying, in particular the organizational development of interest groups as well as the interaction between organized interests and policymakers. His work has been published in journals such as Public Administration, Political Studies, Interest Groups & Advocacy and The Journal of European Public Policy.
In his PhD dissertation, which he completed at the Department of Political Science of the University of Antwerp, he examined why some groups are able to professionalize, become involved in policymaking and manage to shape policy outcomes. In addition to his PhD research, he was involved in projects that focused on lobbying at the EU and international level (WTO, UN). He holds degrees in Global Management (Antwerp Management School), Public Administration (KULeuven) and Political Science (University of Antwerp).
Herschel Thomas is  Assistant Professor of Political Science at the University of Texas at Arlington. His areas of specialization include public policy and American politics with an emphasis on agenda-setting, organized interests, and lobbying. His current research focuses on lobbyists who previously worked in government, the dynamics of issue attention by policy elites, and the strategies interest groups use to access political institutions.  Herschel's work on interest groups also extends to organizations and their policy-related activity in the UK and Australia.